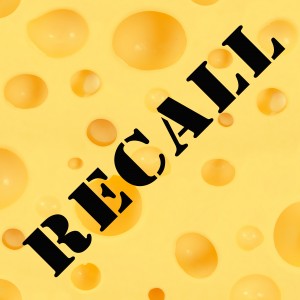 A Michigan appellate court recently ruled that a commercial property insurer properly denied coverage for the cost of cheese seized by the government that could not be returned to market.  In this unpublished opinion, the three-judge panel upheld the trial court's determination that the insurer properly relied on the first party policy's Governmental Action and Loss of Market exclusions in denying coverage.
This dispute arises from a 2009 recall of Torres Hillsdale County cheese feared to be contaminated with listeria.  Prior to the recall, the Michigan Department of Agriculture discovered the presence of listeria and ordered Torres to halt cheese shipments until confirmed listeria-free.  Torres shipped some of the cheese regardless, necessitating a March recall that expanded into June of that year.
Torres sought coverage for uncontaminated cheese that expired due to the government's seizure.  The insurer denied coverage, relying on three exclusions.  The Governmental Action exclusion barred coverage for loss caused by "[s]eizure or destruction of property by order of government authority."  The Loss of Market exclusion barred coverage for losses resulting from "[d]elay, loss of use or loss of market."  Finally, the Acts or Decisions exclusion barred coverage for losses resulting from "[a]cts or decisions, including the failure to act or decide, of any person, group, organization or governmental body."
Torres sued its insurer for breach of contract and violation of the Michigan Uniform Trade Practices Act, alleging that the exclusions were inapplicable and were "trumped" by a general condition stating that "[a]ny act or neglect of any person other than you beyond your direction or control will not affect this insurance."
In upholding the trial court's grant of summary judgment for the insurer, this appellate court determined that the expired cheese constituted "Covered Property" and seemed to assume that "direct physical loss" or "damage" occurred.  However the court also held that the policy precluded coverage by the clear language of the exclusions because the insured's pleadings claimed that the government's seizure solely caused Torres' losses.
The court rejected the insured's arguments that the general condition "trumped" the exclusions and instead reasoned that specific policy provisions generally override general policy provisions.  Therefore the exclusions applied.
This court did not expressly consider if the government's seizure resulting in the cheese's expiration constituted "direct physical loss" or "damage."  Nor did it consider the applicability of a virus or bacteria exclusion—if any.
While the Torres decision provides guidance as to how a court may treat coverage for non-contaminated products rendered worthless because of a recall, these issues are often determined jurisdictionally and depend heavily on the facts at hand, as well as the precise policy language implicated.
The case is Torres Hillsdale Country Cheese v. Auto-Owners Ins. Co., 2013 Mich. App. LEXIS 1547, 2013 WL 5450284 (Mich. Ct. App. Oct. 1, 2013).