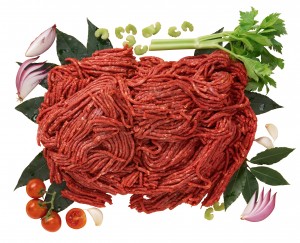 Regulators, food distributors, and, of course, lawyers are scrambling to determine the legal and reputational consequences of the still-growing horse meat scandal that recently hit Europe.  Amid the recalls, finger-pointing, and consumer outrage at the thought of eating horse meatballs labeled as beef, one thing remains certain: you will have time to bet on many Derby winners before this scandal is fully resolved.
The distribution networks are complex and a multitude of factual determinations will inform fault and what insurance coverage may mitigate the massive losses that are sure to pile up over the course of the next decade or so.  By comparison, in the US, it took twelve years of litigation to finally resolve one of the most infamous E. coli outbreaks in American history.
Last June, the Wisconsin Supreme Court held that a slaughterhouse which processed and sold contaminated meat to Sizzler Steak House franchises ("Sizzler") must indemnify the restaurant chain and its management company for damages stemming from the highly-publicized incident in 2000, where hundreds of people became ill and a three-year-old girl died.  Estate of Kriefall v. Sizzler USA, et. al., Nos. 2009-AP-1212 and 2010-AP-491, 2012 WI 70.
Lessons learned in Sizzler provide an American perspective to Europe's horse meat scandal.  Both incidents received major media coverage and may drag on for a decade or more.  Sizzler served the contaminated food but the slaughterhouse was responsible.  Likewise, the unknowing sellers of the mislabeled horsemeat may be able to seek indemnification from distributors that handled the meat earlier in the distribution chain, although ultimate responsibility remains unknown.
E. Coli Contamination at Sizzler in 2000
In late July and early August of 2000, more than 150 people became ill from ingesting food contaminated with E. coli 0157:H7 at two Sizzler restaurants in Milwaukee.  Their illnesses ranged from diarrhea to vomiting to fever to stomach cramps, and sadly, in the case of three-year-old Brianna Kriefall, death.  The contamination was traced to tri-tip beef processed and distributed by Excel Corporation ("Excel"), a slaughterhouse owned by Cargill, Inc.  Although Excel admitted to selling contaminated meat, the food handling procedures of E&B Management Company, Waukesha ("E&B"), Sizzler's parent and management company, allegedly failed to comply with established safety standards.  For example, the same utensils used to handle raw meat were allegedly also used for ready-to-eat foods.  As a result, it was claimed that Brianna Kriefall – who ate only watermelon at Sizzler – became ill with E. coli, went into organ failure, and died.
The Litigation
The sickened Sizzler patrons brought claims of negligence, strict liability, and breaches of implied warranties of merchantability and fitness against Excel, Sizzler and E&B.  Negotiations and pre-trial preparations lasted for a few years and eventually the defendants and their respective insurers settled with all of the plaintiffs.  Importantly, Excel funded the entire $10.5 million settlement for certain plaintiffs and Sizzler advanced a $1.5 million payment to the Kriefall family.
After settling the plaintiffs' claims, Excel, Sizzler, E&B and their respective insurers went to trial to apportion liability among them.  The jury found that Excel was 80% liable, E&B was 20% liable and Sizzler was not liable.  The parties then sought to apply certain contractual and common law doctrines in the assignment of the ultimately responsibility for the settlement amounts among themselves, including liability and costs.
The Decision
In affirming the appellate court on multiple issues, the Wisconsin Supreme Court held:
Sizzler is entitled to recover consequential damages for Excel's breach of implied warranties in the meat supply contract despite a limitations of damages provision;

Sizzler is entitled to indemnity from Excel for its $1.5 million advance payment because it involuntary and Sizzler was not held liable for the E. coli contamination;

Excel was held liable to E&B for contractual indemnity pursuant to the hold harmless agreement between them;

Excel is not required to indemnify E&B for settlement payments made by its insurer; and

Notwithstanding the jury's determination that Sizzler had no liability, Sizzler may not recover attorney's fees from Excel.
In determining Excel breached an implied warranty in the meat supply contract, the Court held that the limitation of damages provision in the "Continuing Guaranty"—entered into when Excel initially sought Sizzler's business—did not preclude Sizzler's recovery of consequential damages.  The Court considered Excel's breach of warranties, certain Uniform Commercial Code provisions, and various statutes.
The Court also found that Sizzler was entitled to equitable indemnification from Excel for its pre-settlement payment of $1.5 million to the Kriefall family.  Because Sizzler was later found to have no liability, its payment, if unreimbursed, would benefit Excel (the tortfeasor).  Excel was also liable to E&B for contractual indemnification under the parties' hold harmless agreement, albeit accounting for E&B's 20% liability.
The court did not require Excel to indemnify E&B for payments its insurer made on its behalf as part of the settlement with the non-Kriefall plaintiffs.  E&B unsuccessfully argued that the contractual indemnification right reverted to E&B when its insured waived its right of subrogation as part of the Hold Harmless Agreement.  It further argued to no avail that the collateral source rule operated to prevent Excel, as the "more responsible" tortfeasor, from receiving a windfall by not repaying this sum.  However, the Court rejected these arguments, and held that Excel is not required to indemnify E&B for its insurer's payment since E&B had no equitable right for such indemnification despite the insurer's waiver, and because the collateral source rule does not apply where another tortfeasor rather than the injured party is the benefactor.
Finally, even though Sizzler had a right to consequential damages and indemnification from Excel, the Court denied Sizzler recovery of attorney's fees by ruling that the narrow exception to the American rule for "innocent parties" did not apply.  Specifically, the American Rule provides that parties are responsible for their own attorney's fees unless otherwise mandated by statute or where the parties contract as such.  However in Wisconsin, a limited exception exists where an innocent party is forced to defend itself in a litigation based on the wrongful conduct against it by another party.  The Court did not apply this exception because Excel did not commit a wrongful act against Sizzler.
The Impact
The Wisconsin Supreme Court's decision in Kriefall v. Sizzler closed twelve years of litigation in one of America's most notorious cases of food contamination.  It proved that a company responsible for distributing contaminated food could be held accountable for the resulting damage, even if it takes a decade.
The Sizzler litigation also provides an American perspective for what the legal landscape for the horse meat scandal could look like.  Companies throughout the meat distribution chain face significant costs for legal bills, recalling their products, repairing their reputations, and taking steps to safeguard against future scandal.  Insurance may not be triggered for many of these losses, especially because the horsemeat has so far been deemed safe.  However, the Sizzler litigation teaches us that determining where the meat originated, where the deception occurred, what policies may be triggered, and, ultimately, who will be held responsible may take a long time to resolve.