As a new year begins, the Shape Up! coverage litigation draws to an end.  On January 2, 2013, the United States Court of Appeals for the Fifth Circuit upheld the ju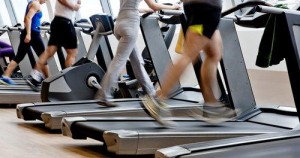 dgment of the United States District Court for the Northern District of Texas, holding that Chubb Custom Insurance Company ("Chubb") had no duty to defend CSA Nutraceuticals GP LLC ("CSA") in a $20 million class action because the complaints in the underlying suit did not seek recovery for "bodily injury."
As discussed in our  previous post on this lawsuit, the underlying suit involved claims filed by consumers against CSA and Dr. Phil, seeking recovery for false advertising and deceptive practices in connection with their dissatisfaction with the diet product Shape Up!  Chubb denied coverage for the underlying claims on the basis that the plaintiffs did not sustain "bodily injury" as a result of purchasing a diet product that allegedly failed to assist them in achieving their desired weight loss.  The district court agreed with Chubb, and held that the alleged injuries did not constitute "bodily injury" as defined by the policy.
On appeal, the Fifth Circuit explained:
 "The complaints in the underlying suit clearly and unequivocally allege that customers were induced to purchase ineffective weight loss products by false and fraudulent misrepresentations.  However, the complaints do not include a single factual allegation suggesting that any consumer has ever been physically harmed by the weight loss products."
In affirming the lower court's decision, the Fifth Circuit noted that the underlying plaintiffs' bodies had not been injured in any way.  In so holding, the court emphasized that in the absence of physical injury, solely economic losses will not satisfy the "bodily injury" requirement.