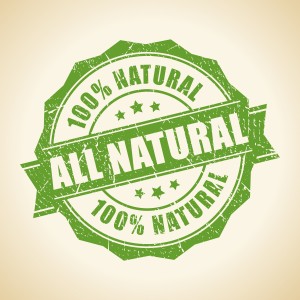 FDA took long-awaited and much-anticipated steps this week to address the requests of both consumers and food manufacturers and producers for guidance and regulation on use of the term "natural." For years now, consumer litigation alleging false labeling and misrepresentation claims have been piling up on dockets while FDA declined to take any affirmative steps to address the term's lack of a definition or regulation. Courts, consumers, and industry members alike have repeatedly requested FDA to get involved.
Last Tuesday, FDA announced that it would seek input from the public as to information and comments on use of "natural" on food product labels. FDA cited its recent receipt of citizen petitions in its announcement that it was moving forward in addressing concerns with "natural" labels. Three citizen petitions, from Sara Lee Corp., Grocers Manufacturers Association, and The Sugar Association, urged FDA to clarify the term. The Consumer Union filed a petition requesting the Agency to limit "natural" labeling
FDA is specifically asking for information and comments on the following:
Whether it is appropriate to define the term "natural,"
If so, how FDA should define "natural," and
How FDA should determine appropriate use of "natural" on food labels.
Ambiguity surrounding use of the term has put many members of the food industry in courtrooms across the country—including both industry power players and smaller, health food companies. Notable settlements have been reached between plaintiffs and companies including Kashi and Bear Naked (both division of Kellogg), Quaker Oats, Naked Juice (division of Pepsi Co.), Jamba Juice, Trader Joe's, Popchips, and Kettle Brand Chips, just to name a few. Many more actions are currently pending. Where appropriate, defendants involved in such lawsuits should consider seeking a stay of litigation pending FDA's action.
FDA currently has only an informal policy which states that it does not object to the use of the word "natural" on food labels, provided such products do not contain added colors, artificial flavors, or synthetic substances. This policy leaves many questions unanswered, such as whether a food manufacturer may label a product as "natural" if it contains the presence of genetically modified ingredients. The Agency's informal policy dates back to the early 1990s, a time that was very different in food production and marketing practices and techniques and before the organic and clean eating crazes truly took off among health conscious Americans. The industry has significantly changed since then. The use of genetically modified ingredients have become widespread and according to the Washington Post, $40.7 billion worth of food products labeled "natural" were sold in the past year.
It is important to note that FDA has not made any new rule or regulations; it has simply opened the door for comments indicating that it is now willing to entertain the idea of implementing regulations and formulating a formal definition.
The comment period opened last Thursday. Comments can be submitted online or by mail to: Division of Dockets Management, HFA-305, Food and Drug Administration, 5630 Fishers Lane, Room 1061, Rockville, Maryland 20852.