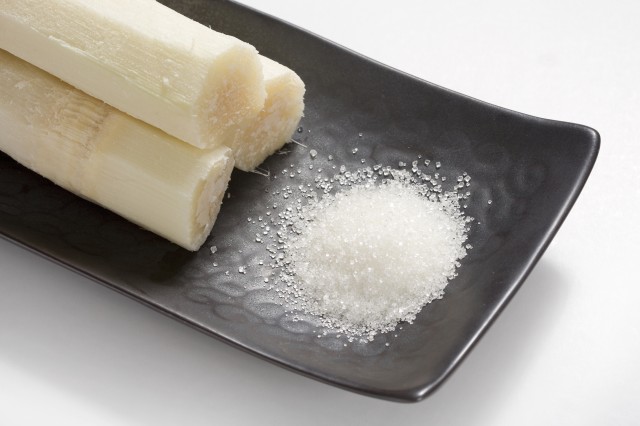 We have been here before:  in an attempt to capitalize on the ambiguities and uncertainties in product labeling, the plaintiffs' bar focuses on phrases and ingredients for which there is little FDA guidance.  Last year, the industry saw many lawsuits relating to whether a food product which contained genetically modified organisms (GMOs) could be labeled as all natural. Some courts, such as in Cox v. Gruma Corp., No. 12:-cv-6502, 2013 WL 3828800 (N.D. Cal. July 11, 2013), concluded that the question was better answered by FDA and deferred to FDA's expertise.  Other courts, however, declined to defer to FDA's authority, reasoning that the issue of whether a label is misleading is within the courts' experience. See In re Frito-Lay North America, Inc. All Natural Litigation, No. 12-MD-2413, 2013 WL 4647512 (E.D.N.Y. Aug. 29, 2013).   To the dismay of the courts and industry, on January 6, 2014, FDA issued a letter stating it would not decide whether a product containing GMOs could be labeled as "all natural."

The industry is once again facing this trifecta–an onslaught of suits on a similar issue, ambiguities in FDA's view on the subject, and a split in authority regarding whether to defer to FDA's expertise. Once again attempting to exploit uncertainties in FDA's regulations, plaintiffs are focusing on attacking products' ingredient lists.  Currently in the spotlight is manufacturers' use of the term "evaporated cane juice."  Plaintiffs allege that food and beverage products listed as having evaporated cane juice as an ingredient are mislabeled because, per FDA and Food, Drug & Cosmetic Act regulations, an ingredient is to be listed by its "common or usual name."  21 C.F.R. 101.4(a)(1). The plaintiffs claim evaporated cane juice is nothing more than sugar.

Attempting to find support from FDA, plaintiffs have referred to FDA's 2009 draft guidance, entitled "Guidance for Industry: Ingredients Declared as Evaporated Cane Juice."  The purpose of the draft guidance was to advise the industry of its view that evaporated can juice "is not the common or usual name of any type of sweetener, including dried cane syrup, and to assist manufacturers in appropriately labeling products that contain sweeteners derived from sugar cane syrup."  It is clear from the face of that document, though, that it is intended to be only a draft, not to be implemented, and not final.

Similar to what the industry saw with respect to primary jurisdiction arguments made with "all natural" claims in 2013, courts are similarly split with respect to whether deference should be given to FDA regarding the use of "evaporated cane juice."  Recently, on May 20, 2014, Judge Seeborg of the United States District Court for the Northern District of California acknowledged the split in authority within that district.  See Swearingen v. Yucatan Foods, L.P., No. C 13-3544 (N.D. Cal May 20, 2014).  Judge Seeborg noted that, in the last two months alone, there have been at least two cases which have been dismissed pursuant to the primary jurisdiction doctrine, two which have been stayed pursuant to the doctrine, and four which have rejected the application of this defense in evaporated cane juice cases.

This time, however, there is optimism that FDA will provide guidance on the issue.  This renewed sense of hope comes from FDA's recent indication of its intent to provide formal guidance.  On March 4, 2014, FDA reopened its comment period for its 2009 draft guidance.  For a period of 60 days, FDA was accepting "additional data and information to better understand the basic nature and characterizing properties of the ingredient, the methods of producing it, and the differences between this ingredient and other sweeteners."  Through the official notice in the Federal Register, 79 Fed. Reg. 12507 (Mar. 5, 2014), FDA acknowledged that it did not reach any final decision on the common or usual name for evaporated cane juice.  FDA further noted that "[a]fter reviewing the comments received, [it] intend[s] to revise the draft guidance, if appropriate, and issue it in final form."

With dozens of evaporated cane juice cases pending around the country, FDA's final guidance on the issue will have a significant impact on the food industry.  Those manufacturers who list evaporated cane juice as an ingredient will want to pay close attention to FDA's anticipated guidance so that their product labeling conforms with FDA regulations and to help immunize themselves from one of these similar suits.  Those of us here at the Food Recall Monitor are watching this issue closely and will provide up-to-date analyses as it becomes available.